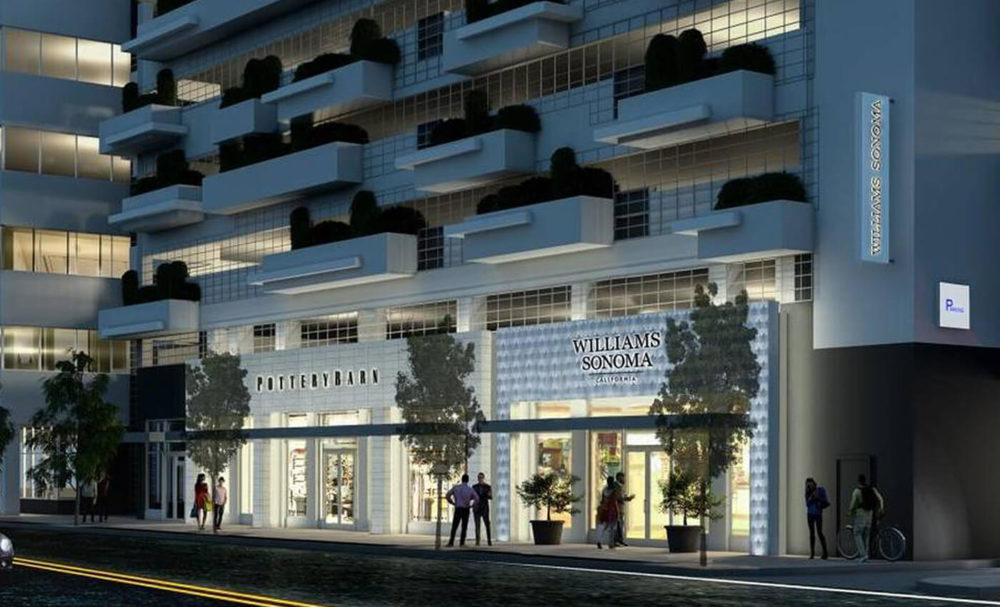 Pottery Barn reopens on Miami Beach's Lincoln Road
May 05, 2017
Pottery Barn and Williams Sonoma are finally back in Miami Beach at The Lincoln Building. So glad I could be a part of bringing these stunning stores to 1691 Michigan Avenue. I also have two additional spaces available for lease at this location, feel free to reach out to me for any questions and inquiries!
Pottery Barn returned to Miami Beach after a two-year absence Friday when a new store opened on Lincoln Road.
The store, at 1691 Michigan Ave., has "decorative wood accents" that are "crafted from Native Florida Heart Pine from the iconic Biltmore Hotel in Coral Gables," according to a news release.
The 10,237-square-foot shop is a makeover of one that closed two years ago. A statement from the store said in addition to a new "comfortable and casual style," it will have "an expanded Design Studio" with "new tools and resources to assist customers in visualizing and customizing interior design and home furnishings projects." The story opens at 10 a.m. Friday and Saturday, closing at 10 p.m. On Sunday it will open at 11 a.m. and close at 8 p.m. Publicists for the store are promising discounts for shoppers on the weekend.
By: Herald Staff Report